What is salaryman?
Salaryman(サラリーマン, sarari-man) is a Japanese businessmen.
Why are they called salaryman? Because most of them are just working for getting the salaries even though lots of them are recently getting less salaries and that's sad but true situations in Japan though.
How to decide someone is salaryman or not?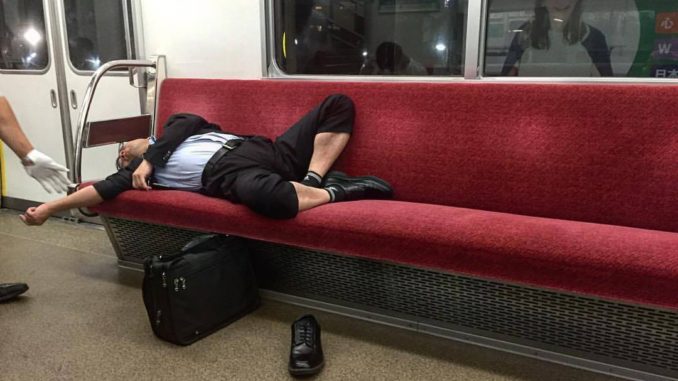 1. Salaryman hates the work, but cannot quit to start own business or even change to other jobs
2. Salaryman is usually a coward to do those and do the different things as other salarymen.
3. Salaryman loves drinking! (beer, sake, wine, cocktails etc) Also lots of them like Ramen too.
4. Salaryman cannot wait for the weekends, so they can leave from the office which they do not like and have a rest at home. But sadly lots of salarymen are disliked by their families.
5. Salaryman is often hated by their family members and often go out to pachinko(gambling place in Japan) or just drinking again on the weekends.
What is salaryman's daily life? (following is just one example of 50's salaryman working at bank)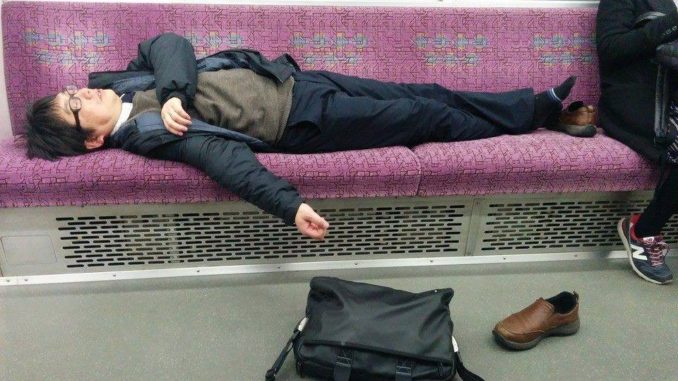 6:00am : wake up

6:30am : breakfast / smoking cigarettes(if they are smoker salaryman)

7:30am : leaving for the salaryman's workplace

9:00am : Arriving salaryman's workplace and start working (or just pretending working * Some of them actually do)
 (Usually they live quite far from the office as they have bought the house for fitting salaryman and his family members * Usually wife and 2 kids)

12:00am : Lunch (Tempura, Soba, curry&rice, Ramen, Sushi etc)

1:00pm : Restart working

7:00pm : Stop working (It's happiest moment for them)
(But lots of them have the overtime working and some are working almost until the midnight or some are till morning..)

7:30pm : Drinking at Izakaya(Japanese style bar / restaurant)

10:00pm : Going to "Kyabakura"(hostess bar) and getting drunk

12:00am : Going home with last train or miss the last train and sleep somewhere (Some salarymans are sleeping even outside on the street as they are drunk..)

Do you want to see how much salaryman is getting drunken in Tokyo?
This is what we have shot on one Friday in Shimbashi, Tokyo which is known as salaryman town of central Tokyo.
He was super drunken, singing some songs and walking around!

Visit I love Salaryman in Tokyo facebook page!
We are updating the latest drunk salaryman pictures taken by many local people in Tokyo and sometimes other locations like Osaka, Kyoto.
Enjoy for more drunk salaryman pictures around Japan!
>>Visit FB page