We are Tokyo drunk Salaryman related organization called "I Love "Salaryman" in TOKYO".
We update the ultimate drunk Tokyo salaryman pictures found around Tokyo taken by locals and travelers here in Tokyo.
Enjoy looking at ultimate crazy, funny and drunk salaryman in Tokyo!
Young salaryman found sleeping like home in Shibuya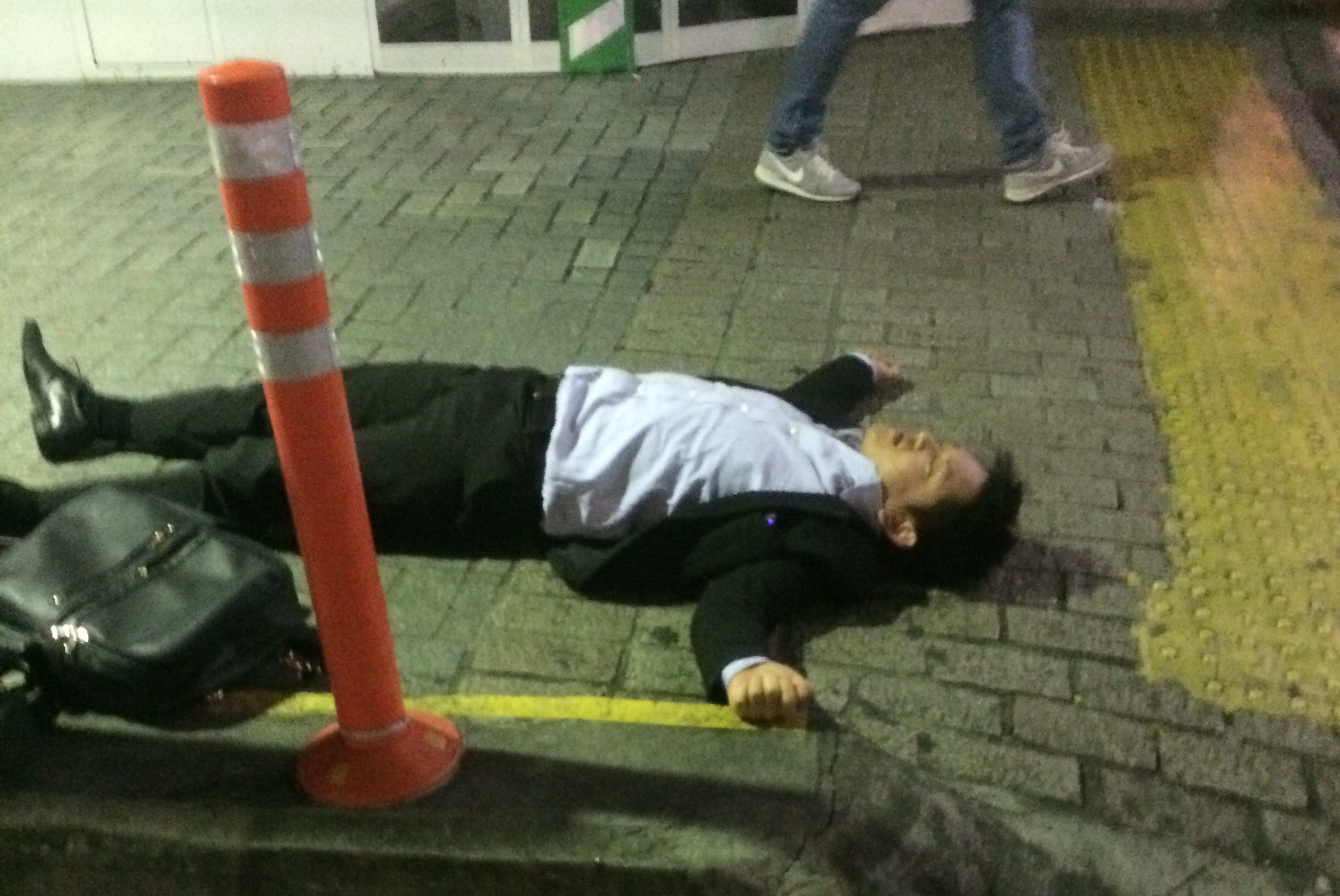 Most relaxing salaryman sleeping like at home on the street near Shibuya station.
Drunk salaryman sleeping on the station floor in Tokyo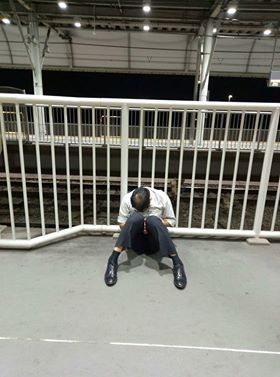 He is obviously drunk and sleeping on the floor at the station. He should even have missed the last train, lost his salaryman bag and etc..
Sadly this kind of situation happens quite often for drunk middle age salarymen in Tokyo.
Salaryman sleeping at Shibuya big crossing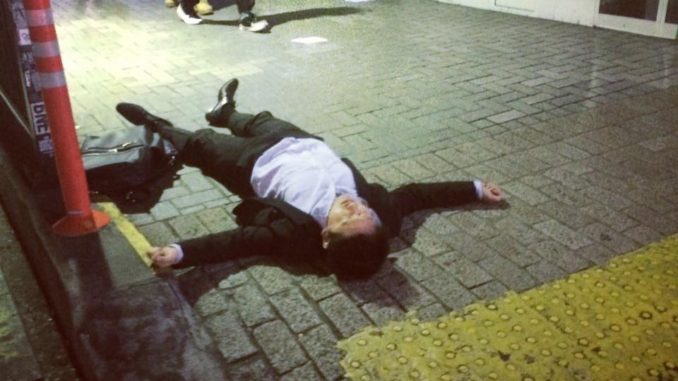 This guy was one of the best!
His sleeping style is exactly what we are expecting for the drunk Tokyo salaryman!
He was found at the famous big crossing in Shibuya in front of the station of Shibuya on JR train.
Salaryman sleeping at the old town Kyoto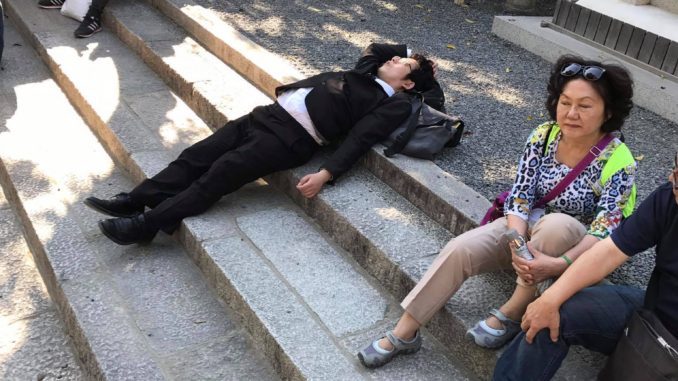 This guy in Kyoto which is historical city of Japan with lots of temples and shrines was sleeping in the very unique way like this.
Looking quite neat and that is different from Tokyo salaryman.
Salaryman sleeping on the street looking dead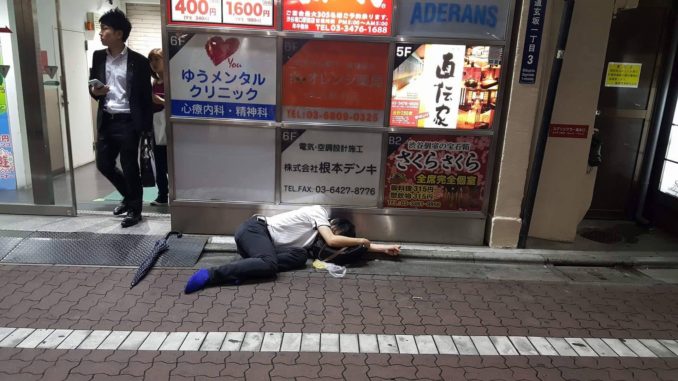 This guy looks like dead, but don't worry. It's not that special for the drunk Japanese salaryman 🙂
By the way he has the nice blue socks (maybe it'S from Uniqlo shop in Tokyo).
If you'll see this kind of salaryman, you can help him to drink water, but do not mistake to take him to another Izakaya(Japanese pub)!