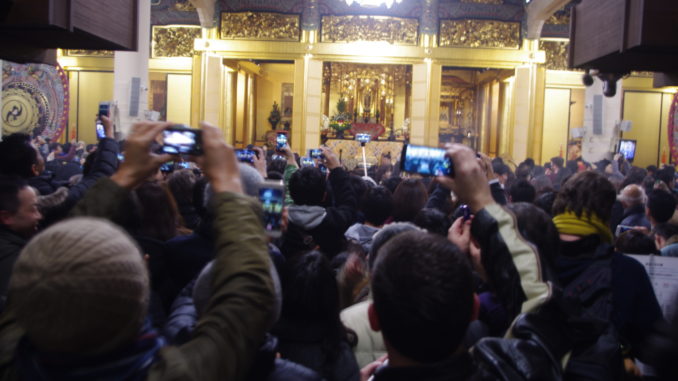 New Year's Eve in Tokyo at Tsukiji Honganji temple
Japanize has organized the event for New Year's Eve in Tokyo.
We visited Tshukiji Honganji temple(Buddhist temple of Jodo Shinshu Hongwanji-ha) for their ceremony.
This event was held to express gratitude for the past year and to reflect on interdependency of all life, and on all things that have made it possible for one to live through the year.
We could have great time and experience for the ceremony, Japanese food&drinks, "Joya no Kane"(bells ringing out the old year) and countdown at the temple!
Countdown MOVIE