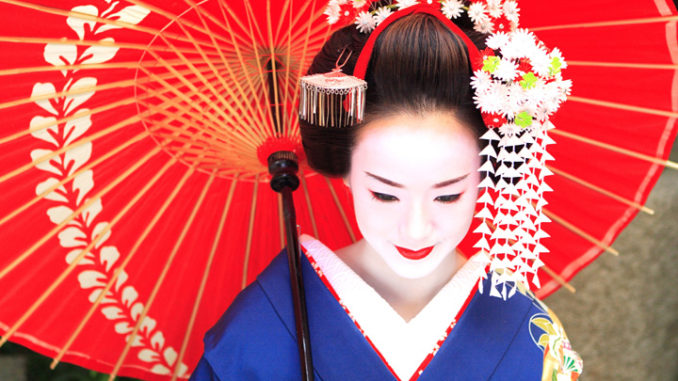 Kyoto is one of Japan's most popular tourist destinations, especially during the upcoming Golden Week, a series of national holidays from the last week of April through the first week of May. With its abundant historical heritages, the city makes you feel as if you were traveling back in time. But then, don't you think you should be dressed as such?
You can rent Kimono at many salons/studios in Kyoto
You don't own a kimono? No need to worry. Kyoto has many salons/studios where you can rent one. The staff will dress you up in a kimono of your choice, do your hair if you request, and you can go out and enjoy sightseeing. You can't possibly look more Japanese than when you are wearing a beautiful kimono walking through traditional temples and shrines.
Rental kimono services are available in various areas in central Kyoto, so whenever your sightseeing destinations are, you'll most likely find a place nearby. The prices range roughly from 3,000 yen to 5,000 yen.
Recommendable Kimono salons/studios in Kyoto
Listed below are a few of the recommendable ones.
1. Convenience Award – "Okamoto"
☆Two locations just a stone's throw away from Kiyomizu Temple.
☆Over 1,000 kimonos and 300 hair accessories available.
http://www.okamoto-kimono.com/
2. Originality Award – ""Yume-yakata"
☆Their basic hair arrangement plan includes 6 different styles customers can choose from whereas most other places leave it up to the stylists. (For higher prices, you can make more specific requests.)
http://www.yumeyakata.com/kimono/
3. Hospitality Award – "Hokkori"
☆A small salon with homey atmosphere run by three adorable old ladies who are like the nicest and the most friendly people ever existed.
☆Popular among tourists from Korea.
http://www.k-hokkori.com/
Not only just Kimono, but Maiko(traditional Japanese female entertainers) style is also available
If you want to stand out even more, you can try dressing up as Maiko, traditional Japanese female entertainers with distinctive make up who perform songs and dances for visitors during feasts. The profession originated from women who served green tea and dessert to visitors at teahouses in Kyoto's shrine/temple towns about 300 years ago, and it has been practiced till this day.
Here are some examples:
1. To explore Kyoto in Maiko costume – "Kayo"
☆Offers three different types of Kyoto tours by taxi.
http://www.kimonosite.com/kayoo/
2. For high quality photo shoot – "Machiya Kanon"
Oiran(Japanese courtesans in the Edo period) style is also available
In contrast to the conservative kimono or Maiko style, the latest trend is to dress up as Oiran, Japanese courtesans in the Edo period. You may wonder why, but partly because of recent history themed TV series featuring gorgeous Oiran characters, Oiran fashion is drawing more and more attention from young women.
Of course you don't get to go out and explore Kyoto in such a scanty costume, but studios including the ones below offer various photo shooting plans.
1. Kokoro
http://www.maiko-maiko.com/oiran/index.html
2. Angelle
http://locoplace.jp/t000290096/
Cost of Maiko and Oiran experience
Although Maiko and Oiran experiences usually cost over 10,000 yen, it is totally worth it if you are looking for something you can only do in Japan.
FYI, if none of the above satisfies you, this place has virtually all kinds of historical Japanese costumes including this,
Jidaiya Arashiyama
http://jidaiya-kyoto.com/ja/plan/price01.php
Enjoy your time in Kyoto, whatever you decide to go as![:]